Mr Slush Machine - 3 x 10Ltrs
CHOOSE YOUR IDEAL STARTER PACK BUNDLE
GB330 by Sencotel is a premium and powerful counter top slush maker. Robust and ultra reliable, Mr Slush machines come with up to 3 years on-site parts and labour warranty.
Delivery policy
Next working day delivery if ordered by 2.30pm
Sencotel Mr Slush Machine 3x10Ltrs GB330 (Three Tanks) 
The UK slush market is in growth and is estimated to be worth in excess of £450M per annum.
Our Mr Slush retailers enjoy big profits as they decided to invested in premium slush machine equipment. The benefits in doing so include reliability, performance and UK leading service response support. When you purchase a premium slush machine from Mr Slush, you'll receive more that just a machine in a box. You'll be rewarded with a trouble free and profitable slush solution.
By offering you customers a premium slush brand, such as Mr Slush, you'll be benefiting from better customer loyalty, you'll sell more slush beverages and make higher margins than unbranded cheap alternatives. Mr Slush is a recognisable leading brand, made using high quality ingredients that delivers superior quality, tasty slush drink. Millions of our slushies are consumed every year in the UK.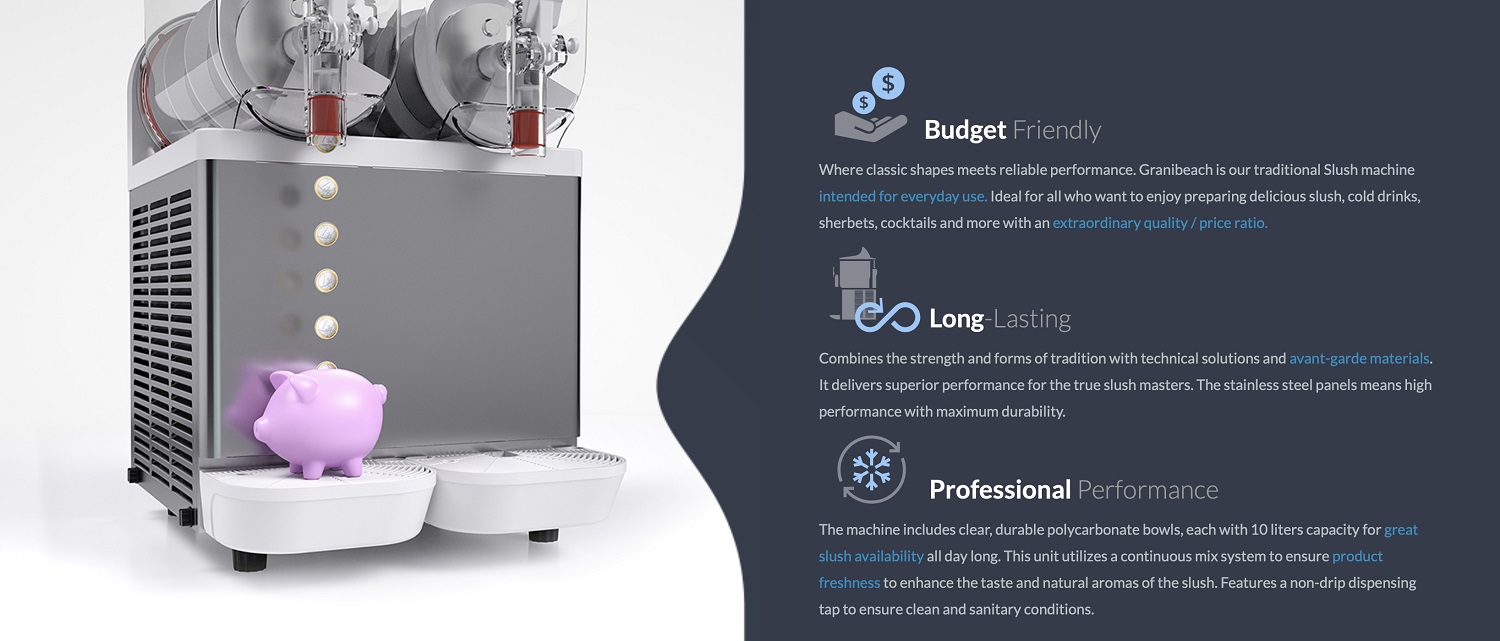 The triple tank GB330 slush machine is a high performance, multi-freeze, premium machine. Designed to last 10+ years, they feature a compact counter footprint of just 60cm in width. The slushie tanks hold a total of 30 Litres of slush mix which freezes down in an hour from ambient temperature. This will dispense up to 150 slush drinks (200 ml) or 90 slush drinks (385 ml).
Why buy the GB330 commercial slush machine bundle?
❆ Heritage – Our best selling machine range over the last 20 years. Genuine European brand equipment.
❆ Performance – High output capacity, powerful, robust, reliable so expect 10+ years of operation.
❆ Stylish – High impact and eye catching. Noticeable build quality.
❆ Warranty – Up to 36 months on-site parts and labour warranty & slush machine life-time support.
❆ Flexible – Lease options available & flexible bundle starter packs worth up to £3,000 at retail. Pays for your investment.
❆ Delivery – Next working day delivery, fully assembled and ready for use.
❆ Efficiency – Only 1100 Watts, inexpensive to operate. Simple and quick to clean and maintain.
The GB330 is also capable of producing alcoholic based iced slush cocktails such as Margarita and Daiquiri. For example 1 tank can be dedicated to a slush cocktail and 2 tanks to traditional slush drinks. Lids can be branded accordingly.
We offer our customers a range of purchase options such as outright purchase, lease rental and lease purchase.
Other GB330 Features: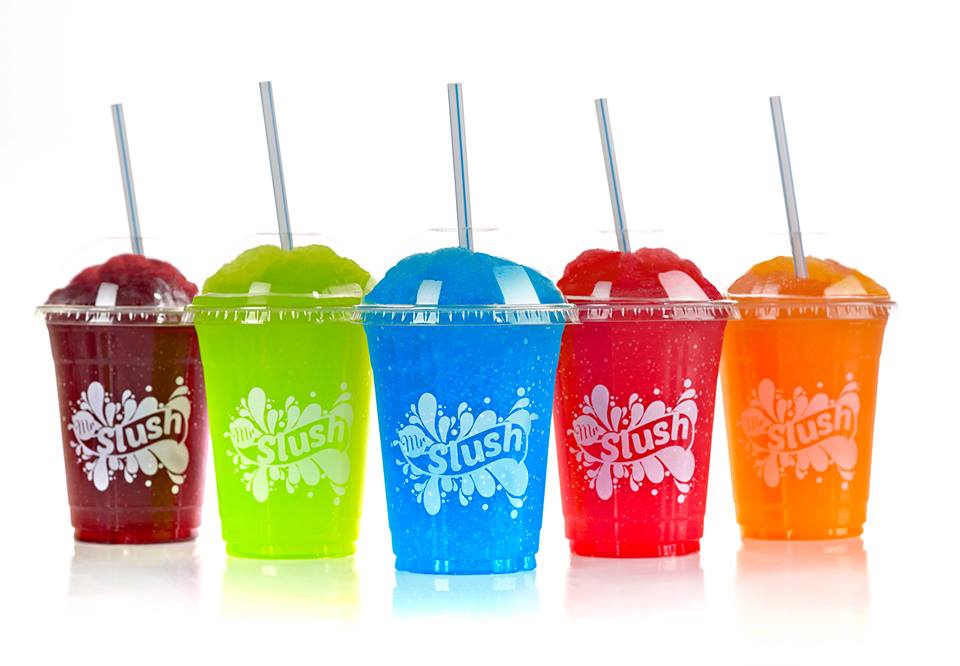 ❆ Night time energy saving mode
❆ Independent tank setting options
❆ Independent adjustable product density settings
❆ Efficient low cost to operate
❆ Drip tray 'full' warning
❆ Easy clean disassembly and assembly
❆ Superior quality components
❆ Stainless steel panels and evaporator
❆ Heavy duty motor gear box x 3
❆ Sealed compressor
❆ Environmentally friendly refrigerant
❆ Air cooling
❆ Lit slush tank lids
Dimensions – W60cm x D52cm x H86cm
Power – 1100 watts
-----------------------------------------------------------------------------------------
Choose a Mr Slush bundle
No starter bundle pack

Choose your flexible bespoke order separately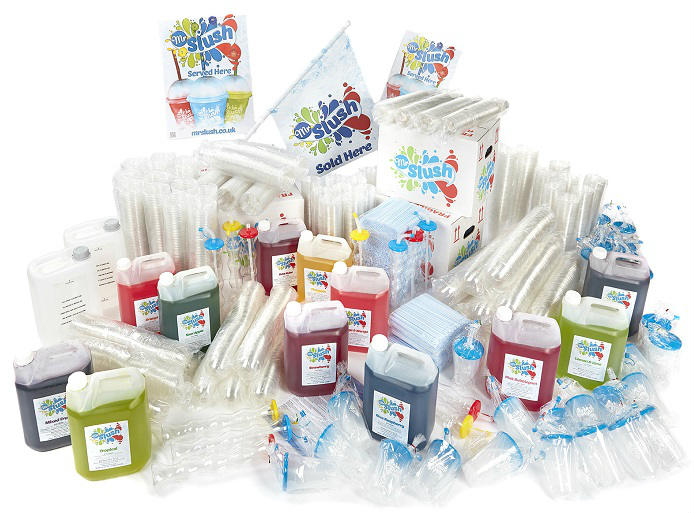 1,000 drinks starter pack 
Mr Slush Syrups – 6x5 Litres
Mr Slush Cups. Any cups size that suits x 1,000
Mr Slush Dome Lids x 1,000
Slush Straws (paper and bio mix) x 1,000
Point of Sale (Poster & Window Flag) plus Machine Branding
Slush Ratio Mixing Jugs x 3
Maintenance Gel
2,000 drinks starter pack
Mr Slush Syrups – 12x5 Litres
Mr Slush Cups x 1,000 & Dome Lids x 1,000
Slush Straws (Paper and bio mix pack) x 2,000
Point of Sale Pack (Posters & Window Flag) + Optional Machine Branding
Slush ratio Mixing Jugs x 3
Maintenance Gel
1 Year On-Site Parts and Labour Warranty plus Lifetime Support
3 Year On-Site Parts and Labour Warranty plus Lifetime Support for customers exclusively purchasing our Mr Slush supplies
Data sheet
Height

86cm

Depth

47cm

Width

60cm

Weight

69Kg

Watts

1100 Watts

Capacity

3 x 10Ltrs