Orange Slush Syrup
Mr Slush 4x5Ltrs Orange slush syrup is made using only premium grade food ingredients. Unmatched in quality and taste, Orange is one of our tastiest slush syrups. Available by the case of 4x5Ltr and delivered next working day.
Delivery policy
Next working day delivery if ordered by 2.30pm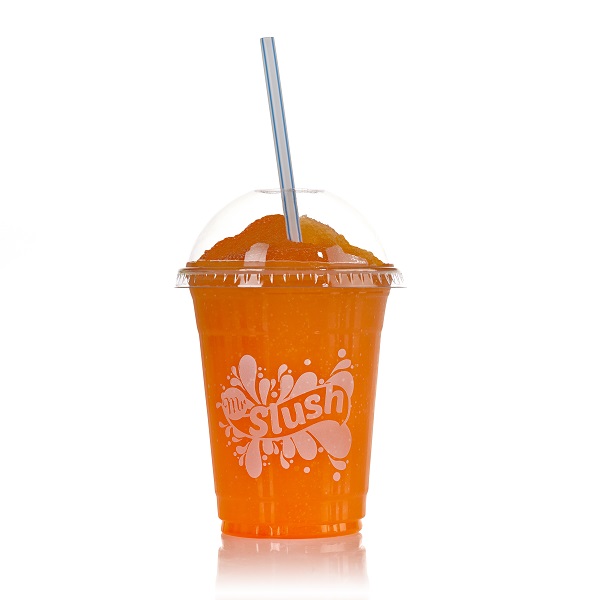 Using only premium ingredients and real British sugar, there is no cost-cutting or low-quality artificial sweeteners in our Orange slush syrup. Our professional manufacturing process incorporates high-temperature pasteurisation and high-pressure homogenisation which has a syrup to water ratio of 6 to 1. Our slush syrups will also protect your slush machine gear motors.


Mr Slush syrups offer an amazing return on investment for retailers. Your cost per 7oz slush drink is less than 12p which includes the cost of the slush cup, straw spoon and VAT. On average, a drink of this size is sold for 75p which is a 600% return. 


Below is a drinks yield per 4 x 5ltr case scale along with cup costs which includes the slush syrup, premium thick grade branded slush cup and slush straw. 


7oz (200ml) - 700 - 12p (Average sell price 85p-£1.00)
9oz (270ml) - 520 - 14p (Average sell price £1.00-£1.20)
10oz (300ml) - 475 - 17p (Average sell price £1.00-£1.25)
12oz (360ml) - 400 - 20p (Average sell price £1.25-£1.50)
16oz (480ml) - 300 - 25p (Average sell price £1.50-£2.00)


Orange slush is a fabulous tasty slush drink which retains the colour and flavour right down to the very last drop. A popular choice with our customers because of its bright colour, it has a delicious natural fruity zesty citrus orange taste. When you buy our slush syrup online, you'll receive your order the next working day. 


Slush Syrup Specifications and Nutritional Details

Made Using British Real Sugar
Suitable for Vegans
Zero Fat
Gluten Free
48 Calories per 100ml
Customers who bought this product also bought: