Slush Machine 2 x 10 Litres GB220 (Twin Tanks) - Comes With Slush Syrup & Slush Cups Bundle


The UK slush market is buoyant and in growth, estimated to be worth £355M per annum. Our customers have been making large profits because they have invested in premium slush equipment which offers reliability, performance and second to none service response support. When you buy a quality slush machine from us, you'll receive more that just a machine in a box.


The twin tank GB220 slush maker is a high performance, multi-freeze, premium machine. Designed to last 10 years, they feature a compact counter footprint, just 40 cm wide. The slush tank holds a total of 20 Litres of product which freezes down within an hour from ambient temperature. This will dispense up to 100 slush drinks (200ml) or 60 slush drinks (385ml).


This machine is also capable of producing alcoholic based iced slush cocktails such as Margarita and Mojito.
Often referred to as a Slush Puppy Machine, we offer a range of purchase options such as outright purchase, lease rental and lease purchase.


Other Features;
Night time energy saving setting
Independent tank settings
Adjustable product consistency
Tank lid lighting
Stainless steel base panels
Efficient low running cost
Drip tray 'full' indicator
Easy clean and reassembly


What's Included;
Mr. Slush Syrup - 12 x 5 Litres
Slush Cups 9oz - 270ml x 1,000 + Dome Lids x 1,000
Slush Cups 12oz - 385ml x 1,000 + Dome Lids x 1,000
Novelty Cups Pack
Slush Straws x 2,000
Point of Sale Pack (Posters & Window Flag) + Optional Machine Branding
Mixing Containers x 2
Cleaning and Maintenance Kit

1 Year On-Site Parts and Labour Warranty plus Lifetime Support
3 Year On-Site Parts and Labour Warranty plus Lifetime Support if you are exclusively buying our slush supplies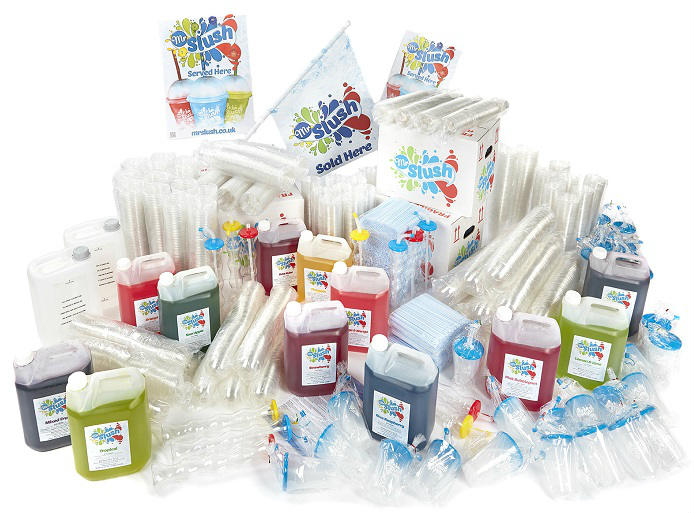 The best slush machines deserve the best slush syrups. Learn more about our premium slush brand 'Mr.Slush'.


Buy this slush machine before 12pm and receive next working day, subject to confirmed payment being received and security checks.