Shmoo Milkshake Starter Pack
Shmoo Milkshake Starter Pack includes a commercial mixer and enough milkshake mixes to pay for your investment.
Delivery policy
Next working day delivery if ordered by 2.30pm
Shmoo Milkshakes are tasty and healthy. 
✔ Low in fat
✔ High in calcium
✔ No artificial colours, sweeteners or preservatives
✔ Suitable for vegetarians 
✔ Gluten free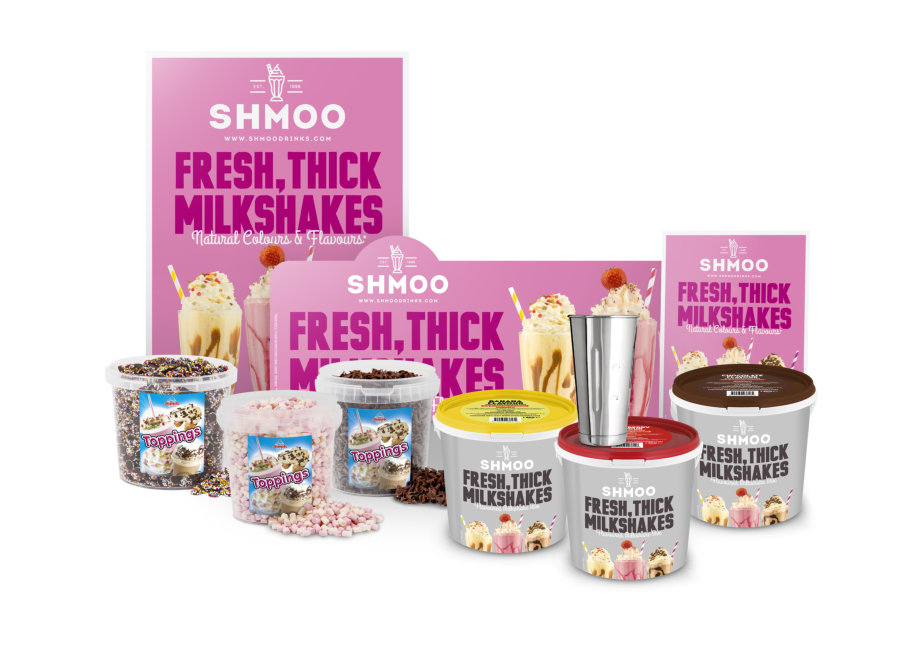 The Shmoo Starter Kit includes enough product to make 300 delicious milkshakes. The recommended retail price is £1.75 per shake, so will return £525.
1 x Shmoo commercial blender
3 x 1.8kg Shmoo Milkshake Powder tubs, Strawberry, Chocolate and Banana approx. 300 servings.
3  x Toppings tubs – Chocolate Jazzies, Micro Marshmallows & Chocolate Curls
1 x Metal Mixing Jug
Striking point of sale material: Menu Board, Counter stand, large poster.
Choose to optionally add 2 boxes of branded disposable PET cups to your starter kit. Small cups 13oz and or large cups 22oz.
Each Shmoo milkshake costs 40p-50p to prepare depending on the size, including the cost of the milk. Retailing at an average of £1.75.
Customers who bought this product also bought: